员工
我们经过专业培训和经验丰富的员工将会给您和您的队伍提供诚挚的服务。为了能够给学生带来最好的体验,英迪尔坚持聘请来自世界各地的合格、经验丰富且热爱户外教育的领队、助理和后勤人员。我们的团队成员背景各异,但都钟爱于教育,钟爱于大自然和探险!每位领队都受过急救培训,多数更持有高级资格证书。他们还非常善于应付潜在环境风险,对于不同的活动和地点都拥有广泛的经验并接受过相关的培训。
Terri Zhu Owner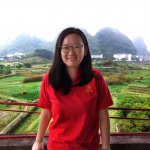 Terri is originally from Liaoning Province in the North of China. She graduated from Jilin University with a degree in International Economics. Before coming to Indier, she worked for the international corporation MASCO in Shenzhen, China. After an opportunity that she had a glimpse of the developed outdoor education industry in western countries, she turned her passion for this industry and jumped into founding Indier without hesitation. In the first 4 years of Indier, Terri worked in almost every corner of the outdoor education field, and her passion and love for the industry is even stronger than when she started. She considers it as her life-long career, and expects that the biggest achievements in her career life is to introduce developed outdoor education concepts into China and push the industry to grow!
Andrew Wright Manager
Andrew comes from the great state of Oklahoma, where he graduated from the University of Central Oklahoma with a degree in Outdoor & Community Recreation. His passion for the outdoors and teaching comes from his personal experiences as a kid at summer camp. He has over 10 years experience in the outdoor industry and has worked in numerous different states and countries. When he is not in the office, you may find him on a rock wall or sitting in a kayak.
Douglas Robertson
Doug is our Program Development Manager. He is an experienced alpine mountaineer and has been working in the outdoor industry in China since 2008. If Doug is not planning or running programs, one can often find him hiking the hidden valleys of Yangshuo's countryside.
Liz Lin
Liz is our logistics manager and is responsible for everything that happens behind the scenes on programs. She is so passionate about the outdoors that she moved from the big city to Yangshuo, a small town in Guangxi Province, where she lived for several years before joining Indier. She has been working with foreigners for many years and has also lived abroad for a time. She is fluent in English, Mandarin and Cantonese. She fully understands the requirements of working in an international environment and in the outdoor industry and there is never any problem communicating with her!
Sarah-Jane Moore
Sarah-Jane is from the north-west of England. She is an outgoing, conscientious and energetic person whose enthusiasm for hiking, biking and kayaking as well as years of rock climbing experience motivated her to start working in the outdoor industry. In addition to Mainland China she has also worked in Hong Kong and Vietnam and she has travelled extensively around Asia and the rest of the world.
Sarah loves the outdoors and is passionate about working with children. She has 11 nephews and nieces whom she helped raise, so she is naturally excellent with kids! She loves their curiosity and fun-loving attitude and she strives to help kids to rediscover how to have fun out in the real world, through adventure and outdoor activities. Her upbeat personality and high energy level has made her very popular with the students and staff alike.
James Lowry
James is originally from the North West of England and has been working in the outdoors for 8 years. Gaining qualifications in many of the outdoor activities whilst working in Scotland. James also has a degree in youthwork and community development and enjoys introducing young people to adventurous outdoor activities.
Iordan Viorel
Jordon comes from Romania, and yes he can tell you stories about the real Dracula! He majored, surprisingly, in mural religious painting. He also loves to play the guitar. Jordan has been working in the outdoor education industry for the last five years; He is a qualified surfing and sea kayaking instructor and is passionate about caving and mountain biking.
Lynn Liao
Lynn is 22 years old and comes from the hubei province and she graduated from Wuhan business university. Her major is tourism management and she got her bachelor degree after graduation. In April, she began to work for Indier as an administrative assistant, at first, she was a little shy because she can't understand to much English. But as time has gone on she realized that Indier is a friendly family. We always encourage her to speak English, helping when she struggles with any aspect, and It brings her a huge amount of satisfaction to see how much she has improved.
Emily Jane Cardwell
Emily comes to us from Manchester, England. She has been in China for nearly a year and has fallen in love with the culture and great variety of landscapes. She is a quirky, creative girl with a background of working with children and animals. She is passionate about teaching children about nature and the creatures that live there! She is a very enthusiastic individual who enjoys swimming, biking, zip lining, horse riding and roller derby.
Juan Holguin
Juan is from Quito, Ecuador and has lived in China for three years. Playing in the outdoors has been his lifelong passion with a particular obsession with climbing for the past nine years. He's been working in the outdoor industry for four years in different countries around Asia. Juan is always excited to see new places and meet new people!
Kate Leek
Kate is originally from Birmingham, England. She has been involved in outdoor education for the past 3 years, travelling the world and now finds herself in China. Initially not one for water sports, you can now find her most happy sitting in a kayak or stand up paddle boarding. She is passionaye about challenging herself in every way and is determined to be able to speak fluent chinese.
Leilei Mo
Leilei joins us from Guilin, China, she is a very creative and positive person. She enjoys being in the outdoors and travelling as much as she can, meeting new people and making new friends. She loves working with children, taking them on new, fun and exciting outdoor experiences and teaching them about caring for the environment.
Pankaj Lagwal
Pankaj is a mountaineer who hails from the Indian Himalayas, with a degree in Philosophy. Pankaj has been exploring the outdoors since childhood, and his pragmatic approach comes from his 20+ years of experience in the outdoor industry. He has scaled some good mountains in his career including the 8463m world's 5th highest mountain Mt Makalu in Nepal Himalayas and he did an expedition on the Patagonian ice caps. He is also an IRF grade V raft guide and has guided on many rivers in India and in the USA.
Felix Hawke-Jones
Felix comes to us from Sydney, Australia, he has a great love of the outdoors and enjoys teaching people all about it. He has been working in the outdoor industry for many years now, learning all the skills needed after getting his undergraduate degree in outdoor recreation in Australia. Prior to that he spent a year in the army where he became disciplined and hard working. He has lived in Asia for 2 years and in China for 1 year.
Max Havok
Max is originally from the state of Iowa in the US, he has lived in various different countries for the last 7 years and has travelled all over the world. He enjoys trying new foods, learning new languages, exercising and being in the outdoors. He has lived in China for the last 2 years and his love of the outdoors has given him experience in kayaking, paragliding, treking and camping in the jungles of Ratankiri in Cambodia to the Afar deserts of Ethiopia.
Sharon Maingi
Sharon is a positive, free spirit from Kenya, she has a lifetime of stories from her adventures from around the world. Sharon is a certified Wilderness Advanced First Aid administrator. Her passion for the outdoors can be seen in her work, either working behind the camera to capture unique moments, or while teaching kids about the natural outdoors.
Callum Willis
Callum is an outdoor enthusiast and has over a decade working with people in the outdoors. He has a wide range of knowledge across most outdoor sports with a specialty in rope work and power boating. He enjoys all aspects of his job and the outdoors. In his spare time he loves playing foosball.
Benjamin Christensen
Benjamin comes to us from the kingdom of Denmark, where he used to serve as a Queens Guard. He has a love and passion for the outdoors and began travelling last year. He decided to come to China and work with Indier Outdoor Education to further that passion. He enjoys climbing, biking and teaching students about the outdoors, he also has an extended first aid course.